Rurui Panthera XT8
The bike

Besides the high torque motor and lasting battery, the XT8 bike also featured better hydraulic brakes, air front fork, leather grips, and other upgraded parts, to provide a next level experience for off-road riding.
What's in the box

The bike with 85% assembled;
Battery;
Original charger;
Front tire;
Quick release;
Pedal left and right;
Saddle seat and post;
Product manual;
Screws and tools for assembly.
Free shipping to US

We provide free FedEx/UPS ground shipping to all bike orders in the US. Please note that we DO NOT ship bikes to P.O BOX or APO.

Processing time: 1 - 2 business days.
Shipping time: 3 - 12 days.
1-Year warranty

Rurui bike original owners enjoy our limited warranty. We cover all the costs of replacing the defective parts under the warranty period.

Warranty Period:
Frame, battery, and motor - 1 Year.
Other electronics and non-wearing parts - 5 Months.
The wearing parts like brake pads - 15 Days.
Owner Tools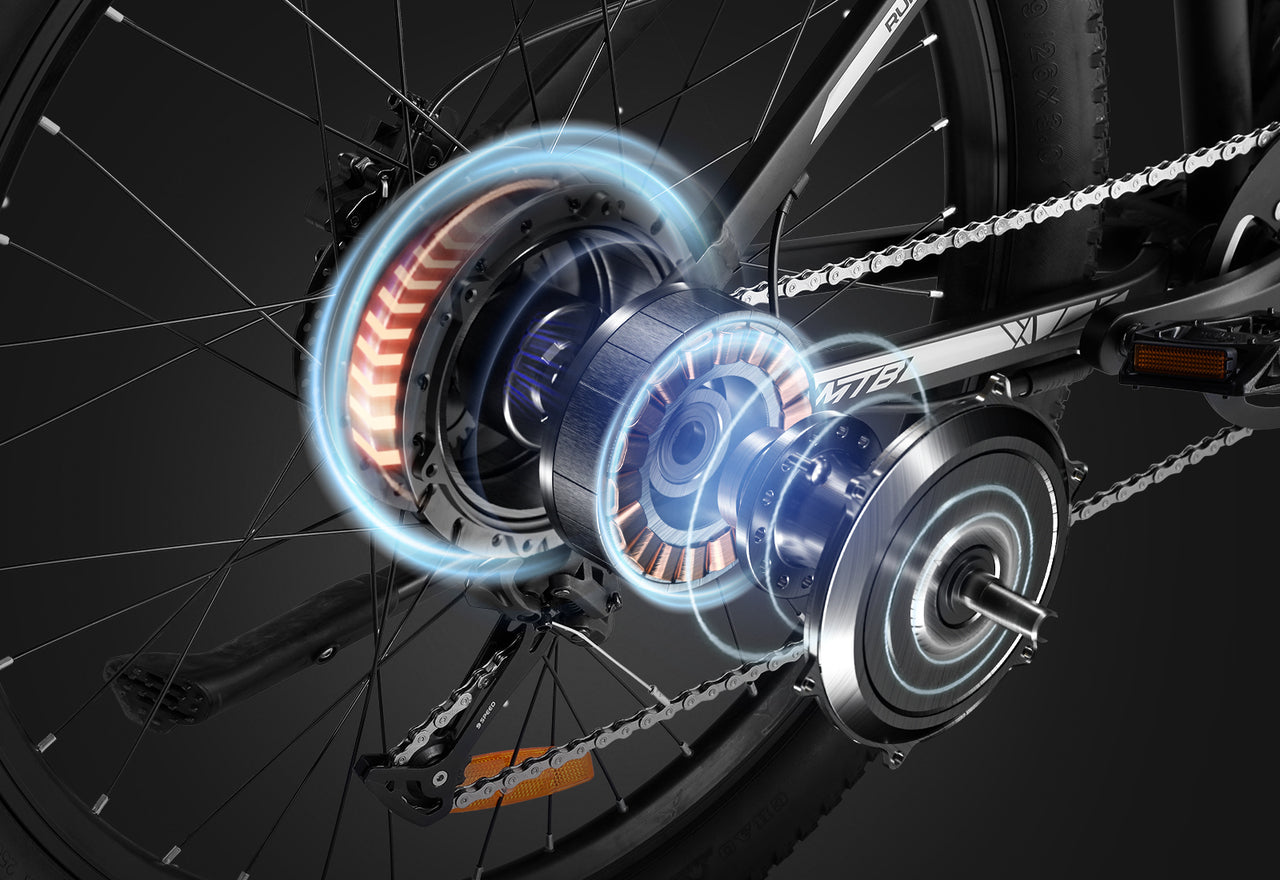 High Performance Motor 500W 80Nm Geared Rear-drive
The finely tuned 500-watt motor from the reliable brand helps you conquer all-terrain and slops.
The 80Nm high torque, 5-levels pedal assistance, and 9-speed gears won't leave you stranded on sand, gravel, or even snow...
Top Speed 25 - 26 Mph
Climb Slopes ≤25 Degrees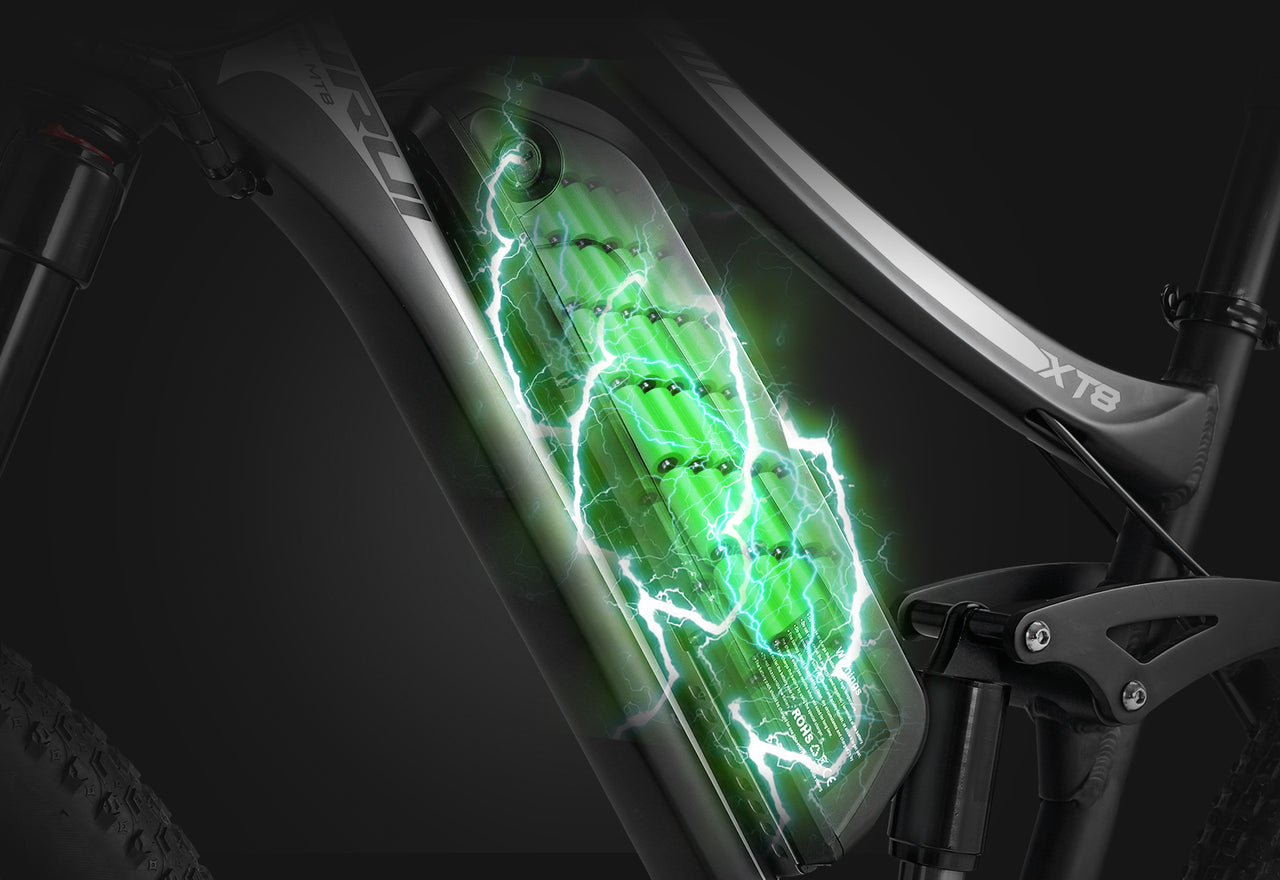 Removable 48V 14Ah Lithium-ion Lasting Battery
Lithium-ion battery store up to 672 watt-hours of juice for your journey with a 5 - 7 hours charge time.
The high-quality 18650 battery cells ensure a lower degradation during hundreds of cycles, which means a longer lifespan.
41 - 44 Miles per Charge
Over 800 Times Charge Cycles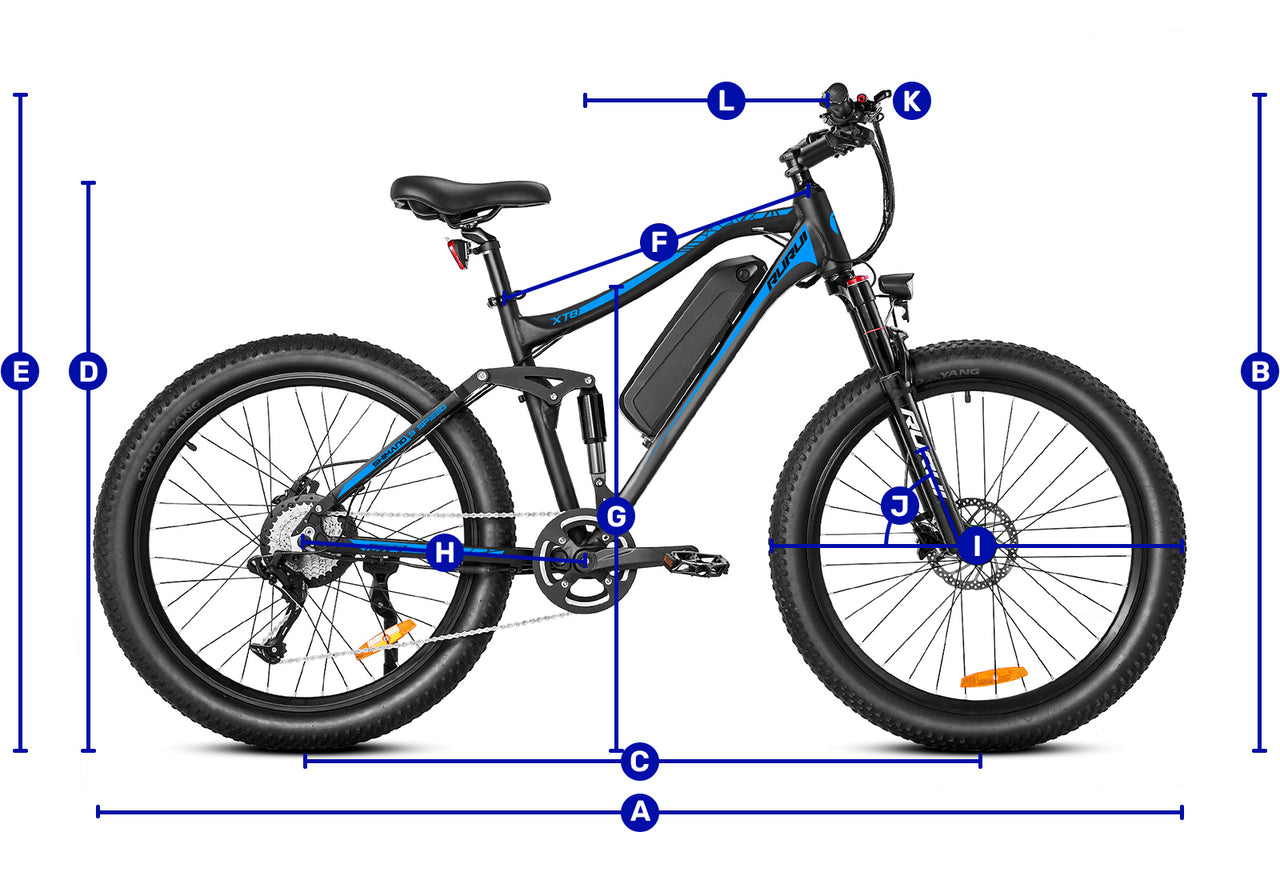 Size and Geometry
Recommended Rider Height: 5'4" - 6'2"
Ⓐ - Total Length: 71.7"
Ⓑ - Handlebar Height: 43.3"
Ⓒ - Wheelbase: 44.4"
Ⓓ - Minimum Seat Height: 36.2"
Ⓔ - Maximum Seat Height: 43.3"
Ⓕ - Top Tube Length: 21.1"
Ⓖ - Standover Height: 29.1"
Ⓗ - Chain Stay Length: 18.5"
Ⓘ - Tire Diameter: 26"
Ⓙ - Head Tube Angel: 68°
Ⓚ - Handlebar Length: 25"
Ⓛ - Handlebar Reach: 16.5"
What Makes Rurui Panthera XT8 So Good?
Custom MTB Frame

The custom designed mountain bike frame with strong and lightful materials provide good performance and antioxidant characteristics.

Hydraulic Brakes

As the main security measures, the durable brake pads and rotors provide strong stopping power to enhance manipulation and safety.

26" x 3" All-terrain Tires

The tires with thick treads provide better performance on paved and unpaved terrains. The quality rubber makes it reliable in cold or hot.

Air Suspension Fork

The solid aluminum alloy front fork with adjustable preload can reduce the fatigue to control and through complex conditions.

Practical Gears

The professional gear shift system helps you make the most of your efforts and extend the range easily while riding.

Comfortable Design

To maximize the riding experience, our experts tested various grips, chainrings, and saddles to feature the most balanced for each model.

Corrosion Resistant

All metal parts (even a screw you will never notice) of Rurui bikes have been properly treated to prevent oxidation and corrosion in use.
Specifications & Parts Detail
To ensure uninterrupted suppluying and shipping, some parts may differ from those listed.
Rest assured, our engineers rigorously test each component to guarantee quality and compatibility.
Bike Class
Class 3 as over 25mph top speed for full-throttle, or class 2 after limit the top speed to 20mph
Bike Weight
69.4lbs in total with the battery attached
Range per Charge
41 - 44 Miles affected by the speed and pedal-assist amount
Payload Capacity
Rider weight within 260lbs
Battery
48V 14Ah lithium-ion battery 672Wh
Charger
54.6V 2A DC output smart charger
Controller
17A controller, 1 : 1 cadence PAS
Display
M5 LCD multifunction display, monochrome
Lights
100 lumens LED white headlight
Motor
BAFANG 500 watt hub motor 80Nm torque
Throttle
5-levels full speed thumb throttle
Wire harness
Frame integrated separate cables
Brake Cable
Hydraulic brake cable, front 950mm rear 1850mm
Brake Lever
Aluminum alloy brake levers, black
Brake Rotor
160mm stainless steel front and rear rotor
Brake Pads
Custom non-asbestos organic brake pads
Chainring
42T iron chainring with aluminum alloy guard
Derailleuer
LTWOO A5 9-speed derailleuer
Freewheel
11T - 32T 9-speed freewheel
Shifter
LTWOO A5 9-speed right thumb shifter
Frame
6061 aluminum alloy 4-bar mountain bike frame with bionic and aerodynamics design
Front Fork
Adjustable air suspension front fork with 140mm travel and lockable
Pedals
WELLGO standard 9/16" aluminum alloy platform non-slip pedals
Rear Suspension
750lbs 170mm high-performance linkage driven single pivot rear suspension
Saddle
Middle-size MTB saddle seat with pressure relief
Seatpost
30.4mm x 300mm aluminum alloy seatpost
Tires
26" x 3.0" CHAOYANG/CST all-terrain tires
Kickstand
Adjusable aluminum alloy kickstand with wide foot
Reflector
Tires, pedals, and saddle reflectors
Rurui Panthera XT8 Parts and Accerrories
Answered Questions
What class is the Rurui Panthera XT8?
The XT8 comes to you as a Class 3 electric bike. But you can turn it to Class 2 by changing the speed limit (to 20mph) setting of the display.
What is the water resistance level of this bike?
It is IPX4 water-resistant for the whole bike. It means you can ride it in the rain but can't clean it with water spray.
How can I get the handlebar higher?
We recommend you buy and attach a stem riser for it. Please go with the type for 28.6mm front forks or 31.8mm handlebar.
Love my XT8
140 miles and have no complaints and I ride hard. Just had to adjust the derailleur a bit. Besides that it's better than I was even expecting!!
Great bike rise. Nice battery last long time.
Awesome!
I tried to put up photos but was unsuccessful. This bike is amazing I took it for a 6 mile ride this morning and it performed flawlessly. If you want a quality ebike without paying a outrageous price I highly recommend this one!
Great E-Bike
Solid bike. Needed some fine tuning with the gears and brakes but all bikes that get shipped do. So far, awesome bike!!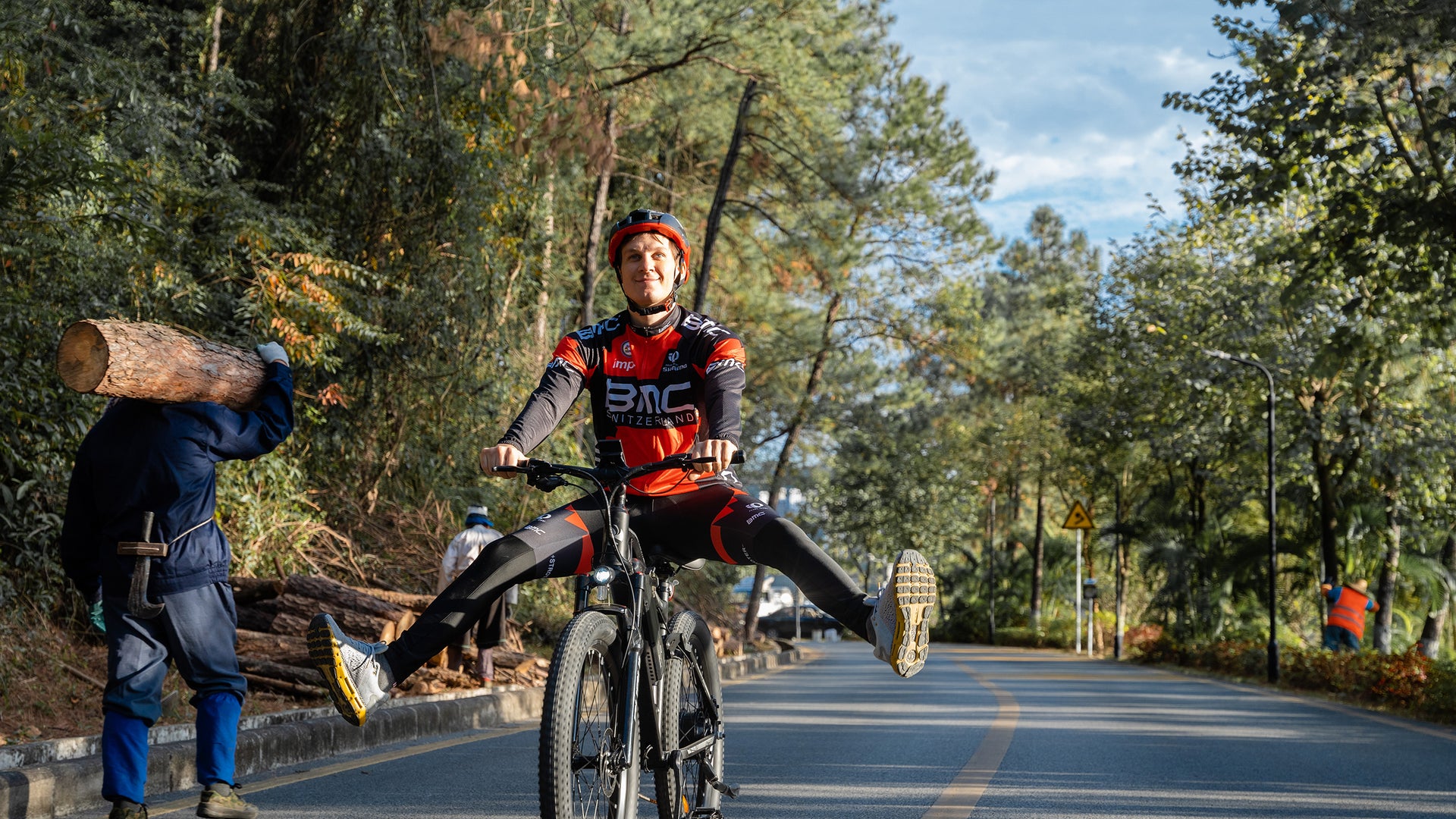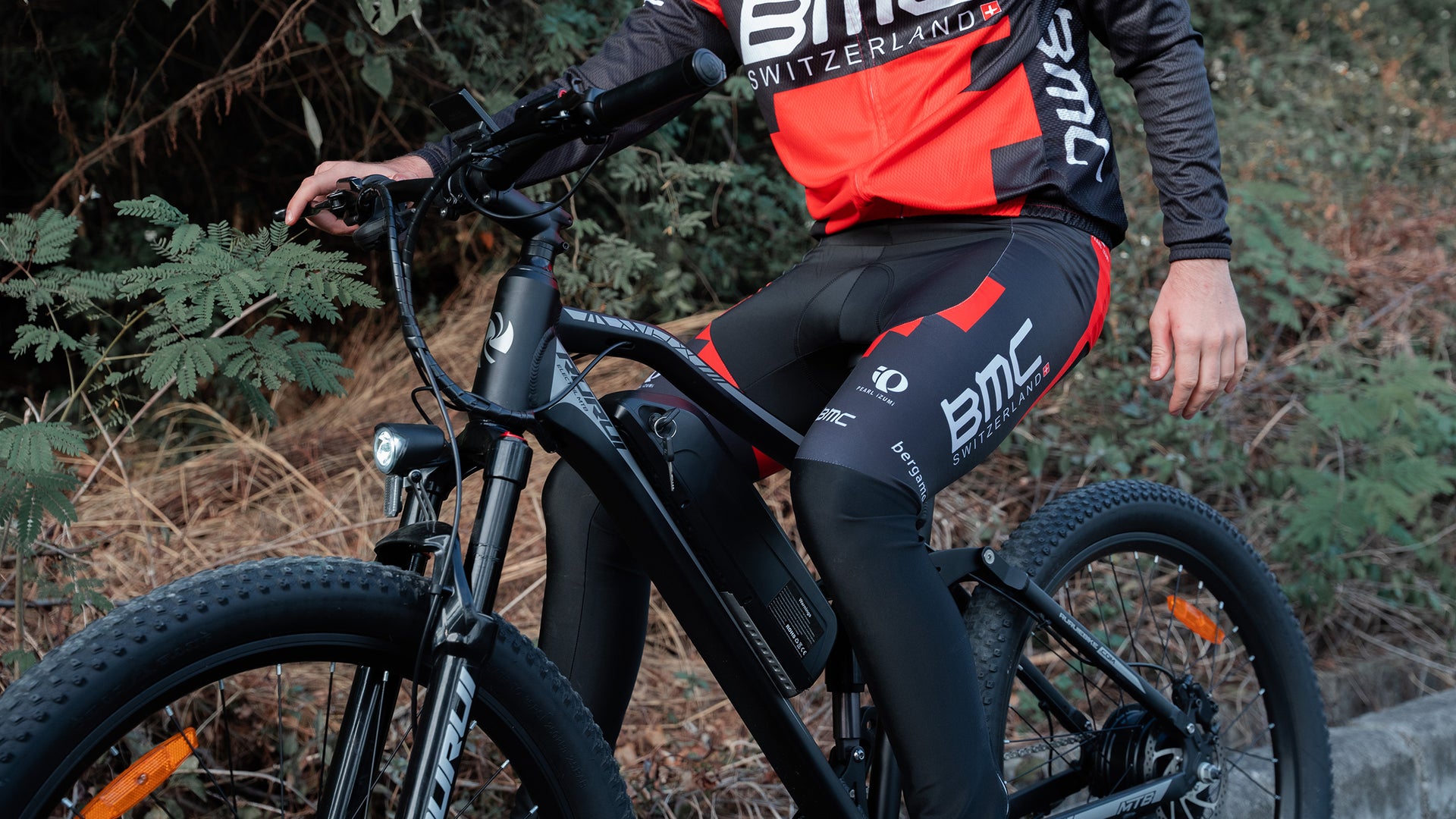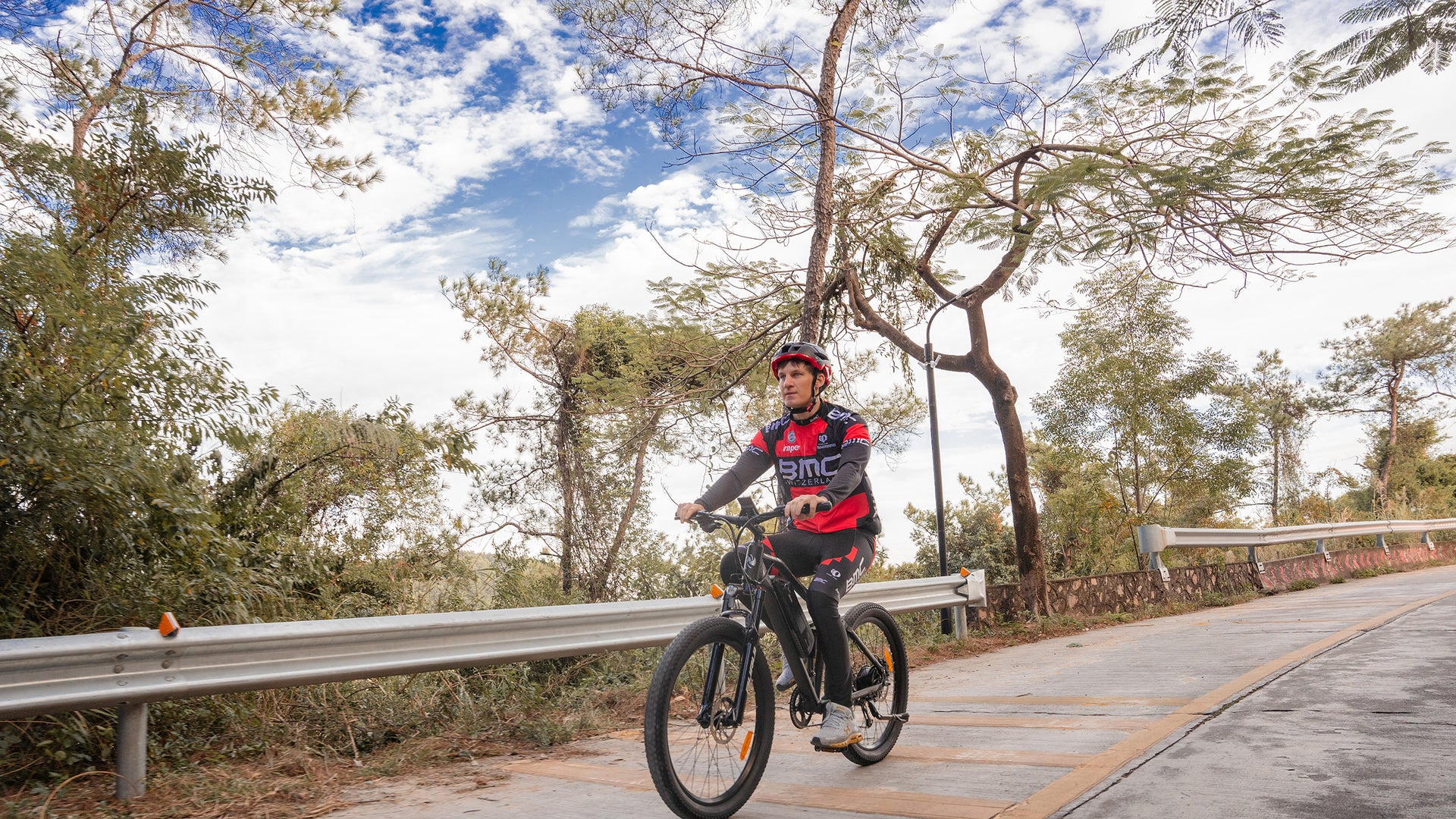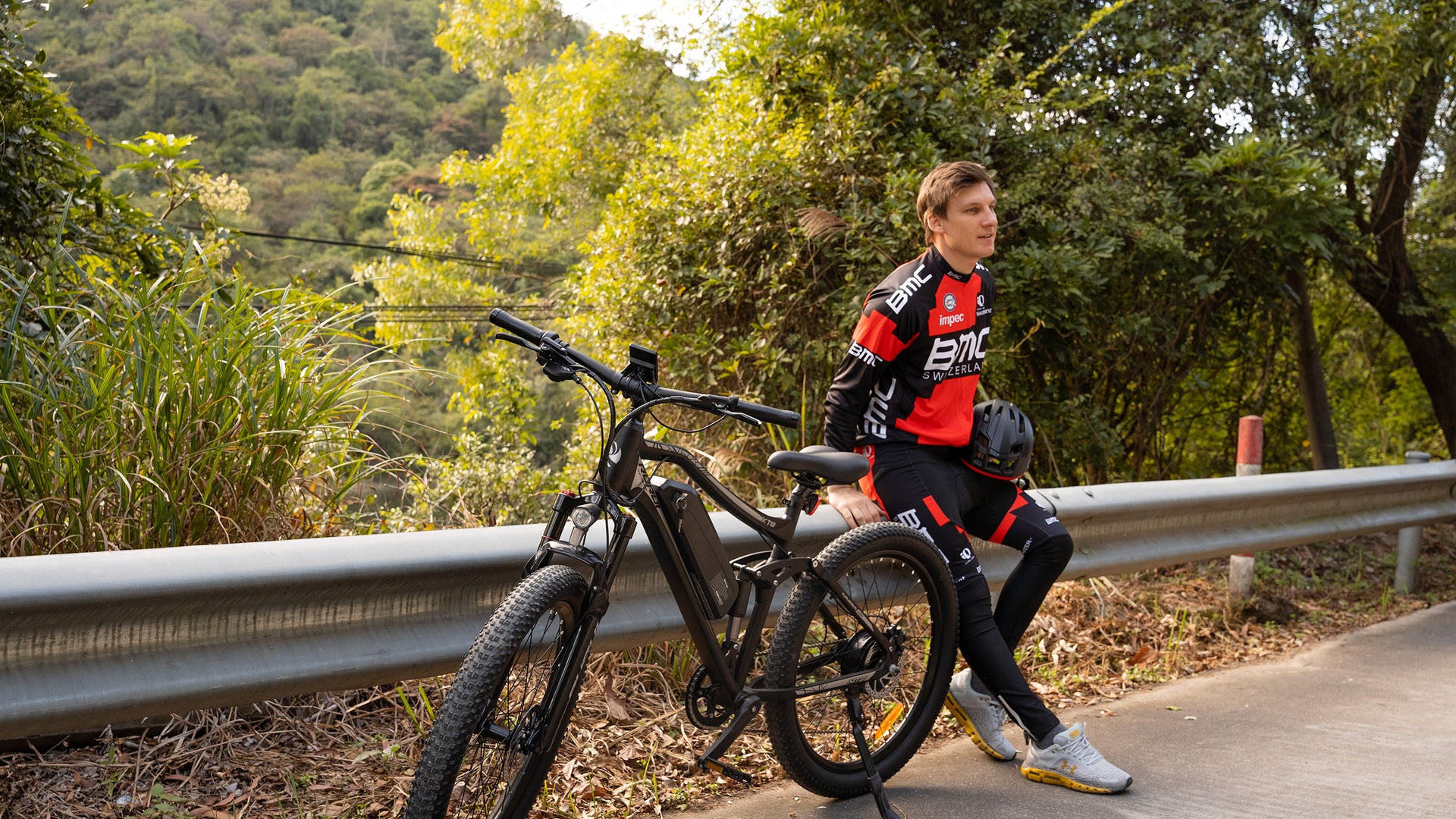 Compare Models
Motor
750W
Geared Hub Motor
Motor
500W
BAFANG Hub Motor
Motor
750W
Geared Hub Motor
Motor
500W
Geared Hub Motor
Battery
14.5Ah
696Wh Integrated
Battery
15Ah
720Wh Semi-Integrated
Brake
Mechanical
160mm Rotors
Brake
Hydraulic
160mm Rotors
Brake
Hydraulic
160mm Rotors
Brake
Mechanical
160mm Rotors
Tires
26" * 4"
CHAOYANG / CST
Tires
26" * 3"
CHAOYANG / CST
Tires
26" * 4"
CHAOYANG / CST
Drivetrain
7-Speed
48T Chainring
Drivetrain
9-Speed
42T Chainring
Drivetrain
7-Speed
52T Chainring
Drivetrain
7-Speed
52T Chainring
Front Suspension
Coil
Suspension Fork
Front Suspension
Air
Suspension Fork
Front Suspension
Coil
Suspension Fork
Front Suspension
Coil
Suspension Fork
Rear Suspension
N/A
No Rear Suspension
Rear Suspension
750lbs
Linkage Driven Single pivot
Rear Suspension
750lbs
VPP Suspension
Rear Suspension
N/A
No Rear Suspension
Weight
65lbs
Aluminum Alloy Frame
Weight
69.4lbs
Aluminum Alloy Frame
Weight
69lbs
Aluminum Alloy Frame
Weight
55lbs
Aluminum Alloy Frame
Lights
Headlight
No Taillight
Lights
Headlight
No Taillight
Lights
Headlight
No Taillight
Lights
Headlight
No Taillight